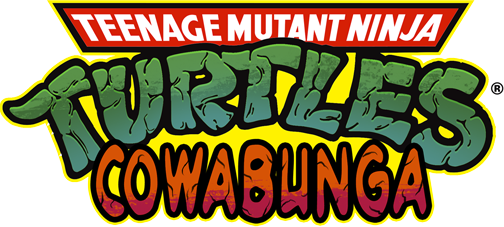 Teenage mutant ninja turtles Cowabunga
A downloadable game for Windows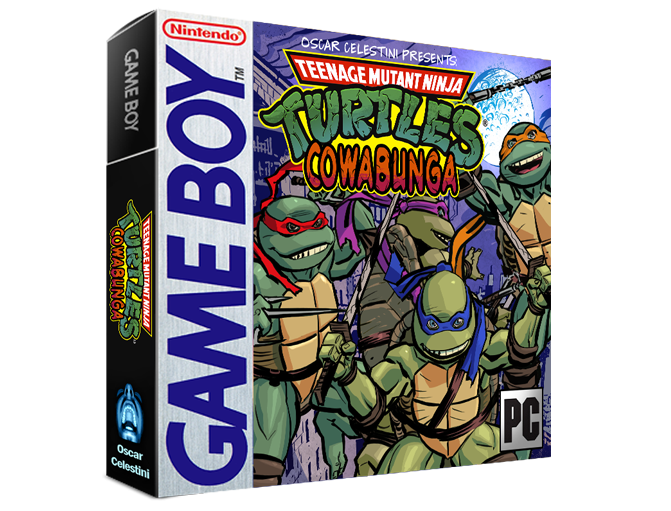 TMNT Cowabunga is a free fan game created by me, i love ninja turtles since i was a 5yo kid and that's my way to celebrate that love.
It's a good old platformer in gameboy style, just 4 colors on screen.
Simple gameplay, you can switch the 4 turtles and use them during the stage, you can collect ninja stars and perform ground attack and aerial attack. (each turtle a different one).

Each turtle's got a lifebar, but be careful, if you loose one of the four it's game over! So you are forced to use all of them as a good team. (obviously ;)


GAME CONTENTS
The game is a platformer, with 5 different zones and a bonus stage, lots of images and dialogues for a unique story created for the game by Simone Granata.
Great musics created by Gianluca Pappalardo on each level for a full new OST in GameBoy style.
I created sprites and background following the TMNT 1990 movie style (my favourite).
Each level will have a Boss to be defeated so, 5 bosses and a final special boss.
You can play using keyboard or joypad.

CONTROLS

JUMP= A
ATTACK = S
RUN= -> -> (fast)
CHANGE TURTLE= Space bar
SHURIKEN= up+A
START/SKIP= Space bar
PAUSE= P
EXIT= ESC
GAMEBOY GREEN FILTER= 2 (ON), 1 (OFF)
Comments
Log in with itch.io to leave a comment.
Oh, ok! I'll try adjusting the settings! Thanks for responding!
Game looks great, but it's crashing when I open it and then the application icon disappears. Bummer dude!
Oh my... This must be an issue with your OS, you tried to play the exe file in administrator mode and in compatibility mode? Maybe will works! Sorry for the problem...
oh man this looks so good! I can't wait to try it out!

Well I just played this for the first time and I gotta say it's fantastic. Way better than the official NES game I played when I was a kid. My only complains would be that it doesn't save between levels and also that I would like the jump to be a little higher because I need very good precision to jump between platforms.
Thank you Stavros!!! Jump is the major challenge in this game that's why in some parts you've got to calibrate it well ;)
Jumping while running will help. Have fun!! :D
What engine did you use to build this?
How is the development going?
Hi Stavros, sadly an annoying stop, but i started again working on it, this time to complete it! Stay tuned! I hope to release it in a month. (maybe less!) sure for the summer!
Game released!!!! You can download it for free! :)
Looks great, I love TMNT, can't wait for the release!